At Excellent Air Heating & Cooling, we understand the frustration when your air conditioner blows, but it's not cold. After all, we've been in Rochester, NY's heating and cooling business for over 30 years. When your AC doesn't deliver the expected comfort, it's essential to identify the root cause. Here's a troubleshooting guide to help you understand why your air conditioning system might be blowing warm air instead of cold.
Why Your Air Conditioner Blows, But Not Cold Air: Unraveling the Mystery
In our experience serving the Rochester area, we've encountered numerous instances of air conditioners blowing air that isn't cold. Several factors could contribute to this predicament, ranging from simple settings mishaps to more complex mechanical issues.
Thermostat Settings
It may seem elementary, but the reason behind an AC not blowing cold air is sometimes incorrect thermostat settings. Remember to verify that your thermostat is switched to 'cool' and the designated temperature is set lower than the actual room temperature. It's also essential to ensure your thermostat functions correctly; a faulty thermostat could incorrectly interpret or regulate the indoor temperature.
Dirty Air Filters
A central air conditioner functions optimally when there's unrestricted airflow. Over time, air filters capture dust, pollen, and other airborne particles, which can accumulate and block the airflow. A dirty air filter strains your central air conditioning system and inhibits efficient air cooling. Regularly replacing or cleaning your air filter is a minor maintenance step that significantly impacts your air conditioner's functionality and indoor air quality.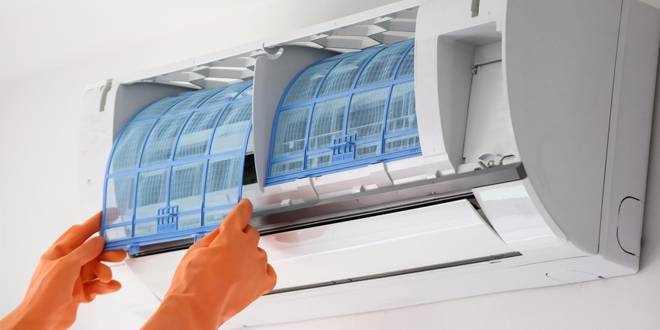 Low Refrigerant Levels
Your AC unit operates on a delicate balance of pressure and temperature, which the refrigerant maintains. This chemical compound is crucial for heat exchange, and a decrease in its level due to leaks or improper charging at installation can lead to inadequate cooling. Identifying a refrigerant leak requires technical know-how, as does safely handling refrigerants. It's best to leave such issues to qualified technicians.
Dirty Condenser or Evaporator Coil
Located outside your central air conditioning unit, the condenser and its coils are crucial in heat dissipation. If these coils are obstructed or coated in dirt, their ability to expel heat efficiently decreases, leading your system to struggle to cool your home. Regular maintenance, including professional cleaning, can keep your condenser coils in top shape and your air conditioner running smoothly.
Electrical Problems
Air conditioners are complex machines with intricate electrical connections. A tripped circuit breaker, a blown fuse, or damaged wiring can impact your system's ability to blow cold air. Tracing and fixing electrical problems in your AC system can be hazardous and should be left to professionals.
In addition to these common issues, other potential problems could include a faulty compressor, issues with the ductwork, or an aging system losing efficiency. It's crucial to have a trusted professional, like our team at Excellent Air Heating & Cooling, diagnose and resolve your air conditioning issues. We're dedicated to keeping your home environment comfortable, regardless of the season.
Get Your A/C Blowing Cold Air Again!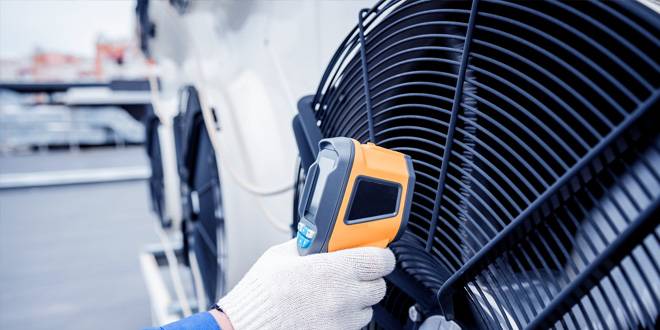 At Excellent Air Heating & Cooling, we pride ourselves on the exceptional service and value we provide to our customers. We've spent over 20 years building a reputation for reliable, efficient, and customer-focused solutions.
Here's why partnering with us is the best choice for your air conditioning needs:
Experience
With over two decades of serving Rochester and the surrounding areas, we have cultivated an in-depth understanding of local climate needs and the best HVAC solutions. Our longevity in the business is a testament to the high quality of work we deliver and the trust we have earned from our customers.
Ruud-Partnership
As certified Ruud Pro Partners, we are recognized for our extensive training and expertise in handling Ruud products – one of the most trusted names in the industry. This partnership offers the latest and most efficient heating and cooling systems, paired with professional installation and maintenance.
Comfort Club
Our club membership offers exclusive benefits to our customers. These include priority service, discounts on repairs, no overtime charges, and regular comprehensive maintenance visits. With a Comfort Club membership, you can enjoy peace of mind knowing your HVAC systems are always in prime condition.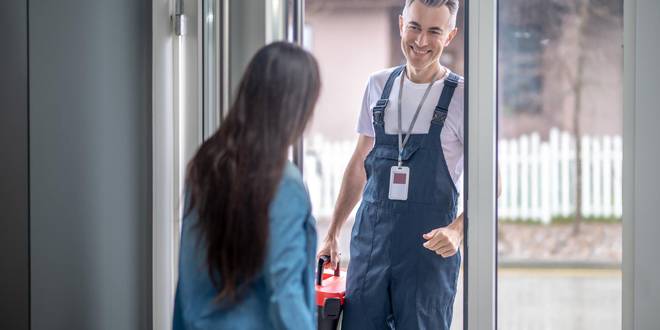 American Sign Language (ASL)
In our commitment to serve all customers better, our team is trained in ASL. We strive to make our services accessible, ensuring clear and effective communication with hearing-impaired customers.
Financing Options
We understand that heating and cooling system repairs or replacements can be a significant investment. That's why we offer various flexible financing options, subject to credit approval, to make it easier for you to manage the costs while ensuring your home's comfort is not compromised.
Service Areas
No matter where you call home in Upstate New York, we are always prepared to ensure your comfort. Our reach stretches from the heart of Rochester, spanning throughout Monroe County, and extends into all the beautiful locales that make our region special. Here's a list of our services areas:
Avon
Fairport
Geneseo
Henrietta
Livingston County
Livonia
Rochester
Victor
Webster
Pittsford
At Excellent Air Heating & Cooling, our primary goal is to create and maintain comfortable and healthy environments for our customers. We don't just sell products and services; we build relationships based on trust and respect. We're ready to serve you, no matter your HVAC needs.
Get Your Cool Air Back Today!
Embrace the unparalleled service and expert solutions from Excellent Air Heating & Cooling. Reach out to us right now; we'll make your home the perfect retreat, regardless of the weather outside. Your comfort is just a call away – contact us today!