Leading Oil Furnace Repair Services in Rochester, NY and Nearby Areas
There are many ways to keep your Rochester, NY, home warm in the winter. Excellent Air Heating & Cooling knows every home has its own specs. That's why we bring a variety of products to deliver tailor-made heating solutions to our neighbors.
Oil furnaces are a popular solution for homeowners who need an alternative to gas or electricity, particularly in the northeast part of the country. Here in New York, many residents still use oil as their fuel source for heating. Tried and true, oil furnaces last nearly twice as long as conventional gas furnaces.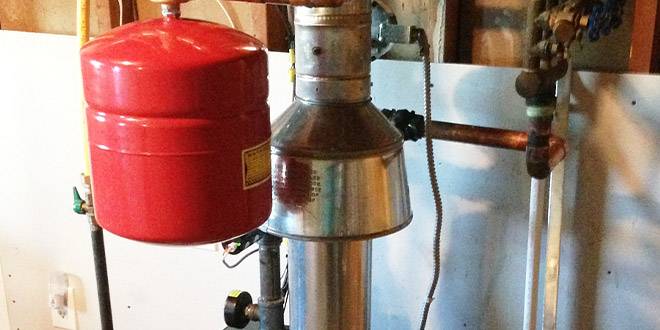 Dependable Oil Furnace Repair Near Me
At Excellent Air Heating & Cooling, we proudly provide oil furnace repair services in the greater Rochester area. We have a team of experienced technicians who can troubleshoot problems, provide reliable service and repairs, and recommend upgrades that will help you save money on your utility bills.
Our technicians are trained in a variety of different brands so they can inspect your system quickly or make repairs right away. Here are the oil furnace services we provide:
Oil Furnace Install
Oil furnaces have a life expectancy of around 25 years. Is your oil furnace on its last legs? Our team can help. We offer full-service installations.
One of our trusted professionals will take careful measurements to find a quality model for your home. Oil furnace replacements are a favorite of ours. The new models are much more efficient—and homeowners notice the difference almost immediately.
Give us a call today and schedule a free consultation and accurate pricing quote from one of our friendly team members. We'll work with you to find the best way to ward off the frost this winter. Feel free to talk to one of our team members about our financing. We have options to fit everyone's budgets.
Oil Furnace Repairs
Is your furnace acting out of character? Giving you the cold shoulder or cold feet? Don't fret! Our team of experts can bring back the furnace you fell in love with. Some common issues you might encounter with an oil furnace are:
Oil burner needs cleaning
Clogged lines
Worn-out belts and other parts
Burner smokes
Burner cycles too often
Our specialists are superb at diagnosing and treating even the most complex problems with oil furnaces. Whether the error is internal or with your thermostat, we'll get to the bottom of it. We know losing heat during the winter is stressful and potentially a threat to your safety—that's why we show up promptly after you call and perform swift repairs.
At Excellent Air Heating & Cooling, we always provide an accurate quote before starting any work. Having your furnace break down is enough of a surprise—we see no need to startle you a second time with hidden fees. And if you run into an emergency with your furnace, get in touch with us immediately. We offer 24/7 emergency service for just such times.
Oil Furnace Maintenance
What's the best way to get out of paying for repairs and avoid having to replace your furnace before you're ready? Maintenance!
Your oil furnace has many different mechanical components that need to be checked and cleaned at least once a year. Parts like the pressure switch and blowers need to be checked and cleaned to prevent breakdown. Warm air systems also have an air filter that needs to be replaced.
Neglected air filters are the most common cause of poor circulation, leading to breakdowns. Filthy air filters negatively impact your indoor air quality (IAQ). Your flue, which expels exhaust, also needs to be cleaned occasionally.
Benefits of Having Professional Oil Furnace Installation Service
Oil furnaces are complex , so it's best to trust the installation process to a professional heating technician. With that, here are the benefits you'll gain:
Expertise – For those who are considering install oil furnace, the most important benefit of having a professional service do the work is their expertise. Not only can our technicians provide you with much more efficient models than you would otherwise find, but they also know how to install them correctly and safely.
Time – When you work with a professional, the time it takes to install your furnace is much shorter. This means less stress for you, since you'll have heat faster than if you tried to do it yourself. This will also allow you to enjoy the winter season with a fully functional heater.
Efficiency and Comfort – Our team of expert technicians can find the best furnace for your needs, as well as install it in a way that maximizes efficiency (which also translates into cost savings). On top of that, you'll get all the comfort of having a home that's consistently warm and cozy.
Warranty – When you hire a professional to install your oil furnace, you can rest assured that the job will be done properly and come with manufacturer warranty. This includes parts and labor for up to a year from the installation date.

Financing – Having the security of a warranty and knowing the job is done correctly are both great benefits, but sometimes finances can be an obstacle. That's why we offer flexible financing options to fit any budget. Speak to one of our team members about our financing for more information. We have options that can fit everyone's budgets.
At Excellent Air Heating & Cooling we take pride in our work. We'll make sure your home is as comfortable as possible this winter season and that your furnace is working efficiently so you don't pay too much for energy bills. Contact us today to get started! Let us put our expertise to work for you—you won't regret it! Get ready to experience the best in quality heating service, almost immediately.
Give Us a Call Today! We Provide the Best Oil Furnace Services in Rochester, NY!
Ready to get started? Give us a call today at 585-889-7840 Our team of friendly and knowledgeable professionals will be happy to discuss your needs and find the best way forward for you. With us, you can be sure you're getting the best in oil furnace services for your Rochester, NY area home.