Leading Ruud Gas Furnace in Rochester, NY and Nearby Areas
At Excellent Air Heating & Cooling, we proudly install and service Ruud gas furnaces in Rochester, NY and nearby areas. The Ruud brand is known for its dedication to quality, efficiency, and reliability. We understand that having the latest heating technology is important—that's why we offer a variety of Ruud models to fit your needs. From energy efficient upflow systems to high-efficiency downflow options, Ruud has something for every budget.
No matter what type of system you choose, Ruud furnaces come with robust warranties for added peace of mind. Plus, their patented technology ensures that your furnace will be running at peak performance all year long—so you can trust that it will keep your Rochester home comfortable in any weather condition!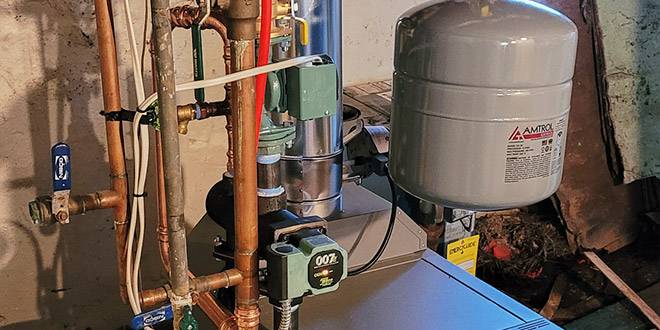 Safe and Reliable Ruud Gas Furnace for Your Rochester Home
When cold weather strikes, you want your home and more importantly your family to be prepared. With a safe and reliable Ruud gas furnace powering your home's warmth, Ruud has got you covered for many winters to come. With Ruud gas furnaces, you can expect:
Low operating costs with 92% AFUE efficiency ratings
Enhanced indoor air quality due to advanced air filtration systems
Quiet operation and minimal noise pollution
Superior temperature control through two-stage heating technology
Long-term warranties for added peace of mind
With how cold the Rochester winters can be, having a dependable furnace is crucial. Let our experts help you choose the right Ruud model for your home and keep your family warm all season long! Contact us today to get started. We look forward to helping you find the perfect heating solution for your home.
Gas vs Electric Furnaces: Which is Best?
With so many options on the market, it can be hard to know what type of furnace is best for your home. There are pros and cons to both gas and electric furnaces—each may be a better fit for certain homes and lifestyles. Here, we will further explore the differences between gas and electric furnaces.
Gas Furnaces: Pros and Cons – Gas furnaces are an increasingly popular choice for homeowners. They are efficient, reliable, and cost-effective in the long term. Plus, they produce fewer emissions than electric furnaces and are typically quieter when running. However, gas furnaces do require a source of natural gas or propane to run—so if your home doesn't have access to either of these fuels, then a gas furnace will not be an option for you.
Electric Furnaces: Pros and Cons – Electric furnaces are another popular choice among homeowners. The main benefit is that they don't require a fuel source since they use electricity instead. This makes them easier to install and maintain than gas furnaces—plus there is no risk of carbon monoxide poisoning or other hazards associated with natural gas. On the other hand, electric furnaces may cost more to run than gas furnaces and are not as efficient in extreme cold temperatures.
At Excellent Air Heating & Cooling, we can help you determine which type of furnace is best for your home. Contact us today to get started! We look forward to helping you find the perfect heating solution for your Rochester home.
Affordable Maintenance Gas Furnace in Rochester, NY
Not only do we provide repairs and installation services—we also offer comprehensive maintenance plans so you can keep your Ruud furnace running at peak performance year-round.
At Excellent Air Heating & Cooling, our experienced technicians will give your system a thorough inspection to ensure that it's working properly. We can perform all types of preventative maintenance tasks, such as cleaning the heat exchanger and replacing or repairing worn parts. Plus, regular tune-ups help improve efficiency and reduce energy costs over time!
Don't wait until your system fails—schedule a service appointment today with one of our trained professionals. We look forward to keeping your Ruud furnace in top condition for years to come!
Signs Your Furnace Needs Help
Your furnace is not something you should take for granted—if it's showing signs of trouble, it's important to get help as soon as possible. Trust us, your furnace will thank you in the long run! If your furnace is exhibiting any of the following behaviors, it's time to call an expert:
Strange Noises – A properly working furnace should never make unusual noises like banging, clicking, or rattling. If you hear any of these sounds coming from your furnace, it's probably time for a tune-up. This will allow a professional to identify any potential problems before they get worse. You don't want to be left without heat in the middle of winter!

Poor Air Quality – If you or your family members are having difficulty breathing, it could be a sign that your furnace is not working properly. Dust, pollen, and other allergens can build up in the ductwork over time and get circulated through your home when the furnace is turned on. This can cause respiratory problems, so if you notice any changes in air quality, it's important to have your furnace inspected right away.

Unusual Odors – If you smell something strange coming from your furnace, it could be a sign of a potential carbon monoxide leak. Carbon monoxide is an odorless, colorless, and extremely poisonous gas, so any suspicious smells should be checked out immediately. And of course, if you smell a burning odor, it could mean that your furnace is overheating and needs to be serviced right away.
These are just some of the signs that your furnace may need help. If you're having any issues with your system, contact Excellent Air Heating & Cooling today for expert service in Rochester, NY. We have the knowledge and experience to ensure that your furnace is running safely and efficiently!
Ready to Experience the Ruud Gas Furnace Difference? Call Us Today!
When it comes to keeping your home comfortable, you deserve the best. That's why we recommend Ruud furnaces for our Rochester customers. Their high-efficiency models are designed to provide reliable heat and energy savings all winter long—plus they're incredibly easy to maintain.
If you're ready to experience the Ruud gas furnace difference, contact Excellent Air Heating & Cooling at 585-889-7840 today. We'll be happy to answer any questions you have about the installation process and help you find the perfect system for your home.