In the sweltering summer, a reliable air conditioner is your best friend. But what happens when this vital companion stumbles? That's when the right air conditioner repair service in Rochester, NY, can turn your discomfort into cool, relaxing relief. Embark with us on a journey to restore your climate-controlled haven.
Air Conditioner Repair, Rochester, NY
At Excellent Air, our wide range of services ensures we're always available to meet your heating and cooling needs. Let's delve into these in more detail.
Air Conditioning Systems Services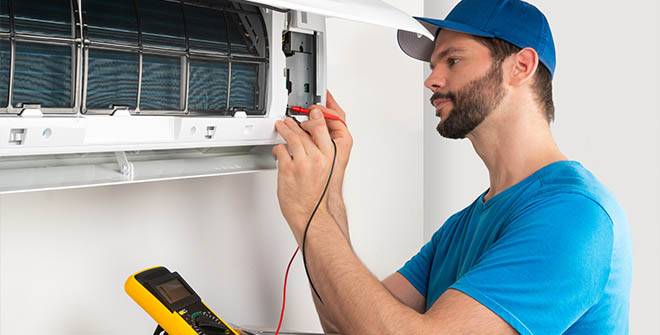 Our team of experts is here to help you with any heating/air conditioning issues you may have. We diagnose and solve problems quickly to ensure your comfort is restored. We know that HVAC issues can happen anytime, which is why our air conditioning services are fast, effective, and available 24/7.
If your system is beyond AC repair and you need to install a new one, we can guide you through the process. We ensure your chosen system aligns with your cooling needs, lifestyle, and budget. Our proficient technicians will install your new system expertly, setting the stage for superior comfort and energy efficiency.
Just like your car needs regular servicing for optimal performance, your air conditioner needs routine maintenance. Our comprehensive maintenance program will keep your AC unit in prime condition, extending its lifespan, improving energy efficiency, and preventing untimely breakdowns.
Heating Systems Services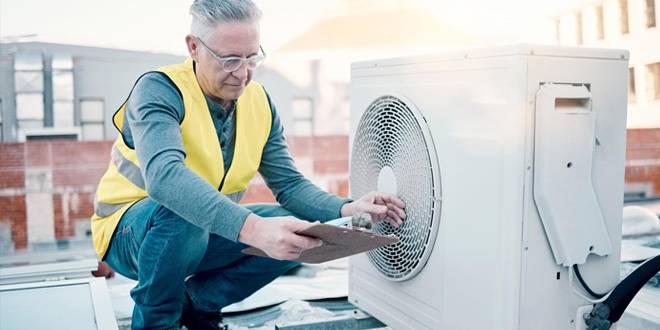 A Rochester winter without a functional heating system can be harsh. Our technicians specialize in repairing various heating systems, ensuring your home is warm and peaceful once again. No matter the issue or the time of day, we are equipped and ready to return your home to its cozy state.
Selecting and installing a heating system can be a daunting task. Our team will guide you through the selection process, ensuring the system suits your heating needs, the size of your home, and your budget. We will install the system precisely, providing a cozy and efficient heating solution.
Regular heating system maintenance is a proactive way to ensure your system works efficiently throughout the cold months. Our comprehensive heating maintenance services can help you avoid unexpected breakdowns, lower energy costs, and prolong the life of your system.
Additional Services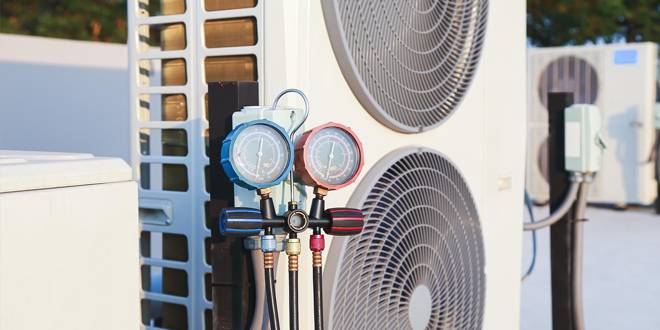 Why Choose Excellent Air Heating and Cooling?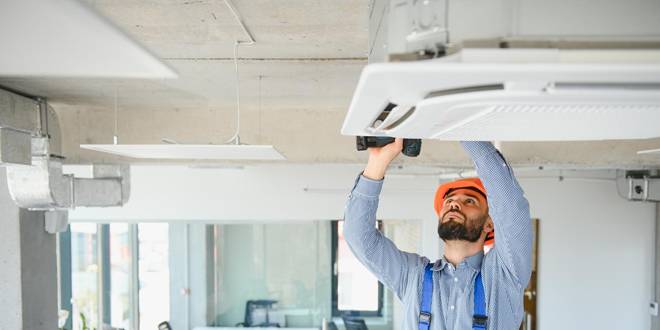 As you consider your options for air conditioner repair in Rochester, NY, let us share why Excellent Air Heating and Cooling stands apart from other HVAC contractors.
Decades of Expertise
We've been in the heating and cooling industry for over 20 years, serving the Rochester, NY, area. With our wealth of experience, we've become adept at understanding the unique needs of every customer and every situation.
ASL-Trained Team
We believe that quality heating and cooling services should be accessible to everyone. That's why we're proud to offer customized services for our deaf customers, with a team well-trained in American Sign Language (ASL). Our ASL-fluent technicians ensure clear communication, providing an unmatched HVAC service experience.
Comfort Club Membership
To reward our loyal customers, we offer an exclusive Comfort Club membership. This program offers several benefits, including heating and air conditioner tune-ups, priority service call scheduling, and member-only discounts. As a Comfort Club member, you'll enjoy peace of mind knowing you'll always get our team's best service and attention.
Partnership with RUUD
As a RUUD Pro Partner, we offer top-quality HVAC and indoor air quality products known for their reliability and efficiency. These high-performing systems meet stringent energy efficiency standards, and RUUD's outstanding warranty assures their long-lasting performance.
Flexible Financing Options
As a family-owned HVAC company, we understand an efficient HVAC system is a significant investment. To ease this financial burden, we offer our customers flexible financing options through the most reputable partners. We guide you through every step of the financing process to ensure you find a solution that fits your budget.
At Excellent Air Heating and Cooling, our mission is to provide our Rochester, NY, community with unmatched heating and cooling services. We invite you to experience the Excellent Air difference for yourself!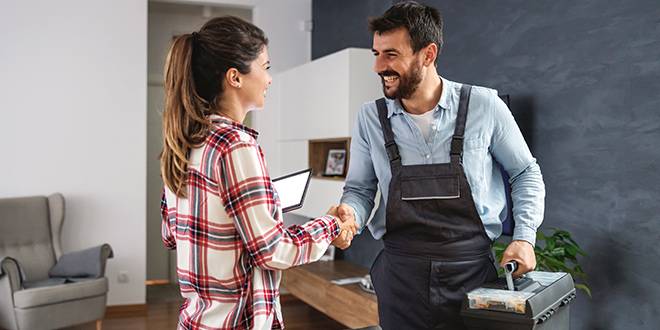 Excellent Air Heating and Cooling extends its exemplary HVAC contractor services beyond the city limits of Rochester, NY. Our commitment to delivering top-notch heating and cooling solutions is unfaltering, regardless of your location in our region.
Our expansive service areas include:
Rochester
Brighton
Henrietta
Greece
Pittsford
Irondequoit
Webster
Whether it's a chilly winter night in Henrietta or a sweltering summer day in Greece, Excellent Air Heating and Cooling experts are always just a phone call away. Our expansive service range is a testament to our dedication to customer comfort and satisfaction.
Make Comfort a Priority!
Make sure you embrace every season with comfort. Take charge of your home's climate with reliable and personalized HVAC services from Excellent Air Heating and Cooling.
It's time to experience the difference of a family-operated, customer-centric heating and cooling company. Experience comfort like never before and make your HVAC worries a thing of the past. Contact us today to get started on your journey toward optimal home comfort!