Why is there no air blowing from vents in your house? It's a question that can cause concern and discomfort, especially during extreme weather conditions. Understanding the reasons behind this common issue is the first step towards a cozy, well-regulated home environment. Let's explore the top causes and solutions to ensure your home stays comfortable all year round.
Why Aren't Your Vents Blowing Air?
Experiencing a sudden lack of airflow from your vents can be puzzling and frustrating. At Excellent Air Heating & Cooling, as experts with over 30 years of experience in the HVAC industry, we've seen it all. Let's dive into the most common culprits behind this issue and how we can help you restore that much-needed comfort to your home.
Clogged Air Filter
Air conditioner filters play a crucial role in maintaining air quality in your home. Over time, dirty air filters accumulate dust, pollen, and various other airborne particles. As these particles build up, the dirty air filter can become clogged, leading to a noticeable restriction in the flow of hot or cold air.
To combat clogged air filters, it's essential to keep a frequent check on these components. Depending on the conditions of your home and the specific type of filter you use, it's recommended to replace air filters regularly, every 1-3 months. This simple act can significantly improve the efficiency of your air conditioning system.
Blocked or Closed Air Vents
It's not uncommon for air vents to be inadvertently blocked by furniture or other household items. In some cases, vents may also be manually closed and then forgotten about. Such obstructions can drastically reduce the warm or cool air flow in specific rooms or areas of your home. By ensuring that every AC vent is open and free from any blockages, you can easily enhance air circulation throughout your living space.
Thermostat Settings
The thermostat acts as the control center for your HVAC system. If set incorrectly, it can lead to the system not blowing air as it should. It's vital to ensure that your thermostat is set to the appropriate mode, whether heating or cooling, and that its batteries are in good working condition.
Electrical Issues
Your HVAC system relies on electricity to function. Issues like tripped circuit breakers or blown fuses can disrupt its operation. If you notice any anomalies with your system, it's a good idea to inspect your home's electrical panel. Seeking expert assistance with this is the best course of action.
Frozen Evaporator Coils
The evaporator coils are a critical component of your HVAC system. If there's a reduction in airflow, these coils can freeze, further diminishing or even halting the flow of air. Addressing this issue typically requires the expertise of professionals who can thoroughly inspect the system, determine the underlying cause, and take measures to prevent such freezing in the future.
Aging HVAC System
All machines have a finite lifespan, and HVAC systems are no exception. As they age, their efficiency can decline, leading to inconsistent airflow. While regular maintenance can prolong the life of your system, there comes a point when a replacement becomes inevitable. Investing in a new, efficient system can ensure consistent comfort for years to come.
Ductwork Issues
The ductwork in your home serves as the pathway for air to travel. Any issues, leaks, holes, or even a flawed design, can impede this flow. It's crucial to have your ducts inspected and repaired as needed. With a team skilled in identifying and addressing ductwork problems, you can ensure optimal air pressure and overall system efficiency.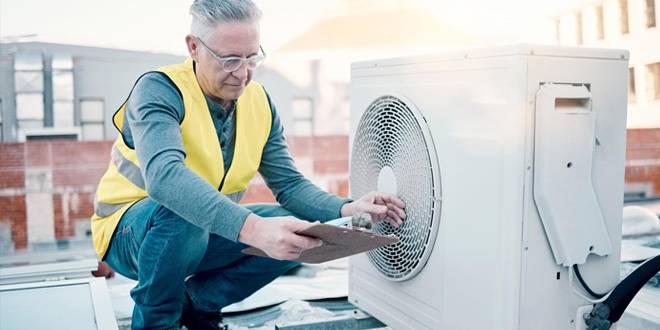 How We Can Fix Your Vents and More
At Excellent Air Heating & Cooling, we're not just experts in ensuring optimal airflow from your AC vents; we're your all-in-one solution for a comfortable and efficient home environment. With our decades of experience and dedication to superior customer service, we're here to address all your heating and cooling needs.
Here's a glimpse of what we bring to the table:
Air Conditioning Mastery
AC Repair: Say goodbye to sweltering summer days with our prompt and efficient repair services.

AC Installation: Upgrade to the latest cooling technology, ensuring maximum comfort and energy savings.

AC Maintenance: Regular check-ups to ensure your HVAC unit runs smoothly, prolonging its life and efficiency.
Heating Expertise
Heating Repair: We'll ensure you're never left in the cold with our rapid response and repair services.

Heating Installation: Experience the warmth of cutting-edge heating systems tailored to your home's needs.

Heating Maintenance: Regular servicing to keep your heating systems running at their peak, ensuring a cozy home environment.
Diverse HVAC Solutions
Boilers: Efficient heating solutions that stand the test of time.

Ductless Systems: Modern, space-saving, and energy-efficient options for targeted heating and cooling.

Gas Furnaces: Reliable and powerful, our gas furnaces promise consistent warmth.

Heat Pumps: Dual-purpose systems for both heating and cooling, ensuring year-round comfort.

Indoor Air Quality: Breathe easier with our solutions that purify and refresh your indoor air.

Oil Furnaces: Traditional, effective, and built to last.

Water Heaters: Enjoy an uninterrupted hot water supply with our top-of-the-line products.
At Excellent Air Heating & Cooling, we believe in delivering more than just services; we offer peace of mind. Our commitment to quality, combined with our extensive range of services, ensures that your home remains the haven you deserve. Reach out to us, and let's elevate your living experience together.
Serving the Heart of Rochester and Beyond
Spanning across the vibrant landscapes of Rochester, NY, and its neighboring towns, Excellent Air Heating & Cooling ensures no home is left without optimal temperature control.
Our dedicated team is always on the move, serving a multitude of areas, including:
Avon

Fairport

Geneseo

Henrietta

Livingston County

Livonia

Rochester

Victor

Webster

Pittsford
Whether you're nestled in the heart of the city or residing in its serene outskirts, we're here to bring you unparalleled HVAC services. With Excellent Air, quality comfort is never far away.
Step into Ultimate Comfort!
Experience the difference that a perfectly balanced indoor climate makes in your home. With Excellent Air Heating & Cooling, you're not just getting a service; you're investing in a lifestyle of comfort and efficiency. Reach out today, and let us elevate your home's ambiance. Your path to unparalleled comfort begins with one call.