Ever felt your home turning into a sweltering sauna when your A/C thermostat gives up? We've all been there. But don't worry; help is at hand. We're here with a quick guide to uncover the five common reasons why your A/C thermostat may not be doing its job. So, let's turn the heat down and get into it!
Why is Your A/C Thermostat Not Working?
At Excellent Air Heating & Cooling, we've spent over 20 years ensuring our Rochester community enjoys a comfortable home environment. Our experience tells us the A/C thermostat is crucial in maintaining this comfort. So, if it's acting up, here are the five common reasons based on our extensive work in the field.
Dead Batteries
The simplest issue might be the cause of your problem – dead batteries. Many homeowners overlook the fact that their thermostats run on batteries. If your A/C thermostat screen is blank or unresponsive, or your heating system is not providing the desired temperature, chances are the batteries need to be replaced. Before calling for a technician, try replacing the batteries first.
Dust and Dirt Build-up
Over time, dust and dirt can accumulate inside your air conditioning system, affecting the thermostat setting and performance. This build-up can obstruct the mechanical and electrical components, causing the thermostat to misread temperature settings, a blown fuse, or a tripped circuit breaker. Regular cleaning is the key to avoiding these thermostat problems.
Incorrect Placement
The placement of your thermostat can drastically affect its performance. If your thermostat is located in direct sunlight, near air vents, or in areas with significantly different temperatures than the rest of your house, it may register incorrect readings. This can lead to your cooling system running inefficiently.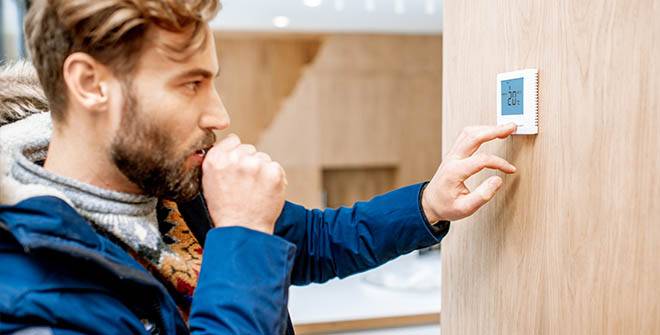 Aging HVAC System
Like any other electronic device, thermostats have a lifespan. An old and faulty thermostat may struggle to regulate temperature, causing your A/C system to run inconsistently and effectively. If your thermostat is outdated or hasn't been replaced in over 10 years, it might be time to consider an upgrade. Our expert technicians can install your new HVAC system properly and for a fair price.
Wiring Issues
If you've ruled out the other possibilities and your thermostat is still not functioning properly, you might be dealing with a wiring issue. Damaged, corroded, or loose wiring can disrupt the signal between your thermostat and the A/C system. While a handy homeowner can often replace batteries or clean dust build-up, a professional should always handle wiring issues to avoid further complications or safety risks.
Remember, these are common reasons your A/C thermostat might not be working, but every situation can be unique. If you're unsure about what's causing the issue, it's best to consult with Excellent Air professionals.
Why Choose Excellent Air Heating & Cooling for Your Air Conditioner Needs?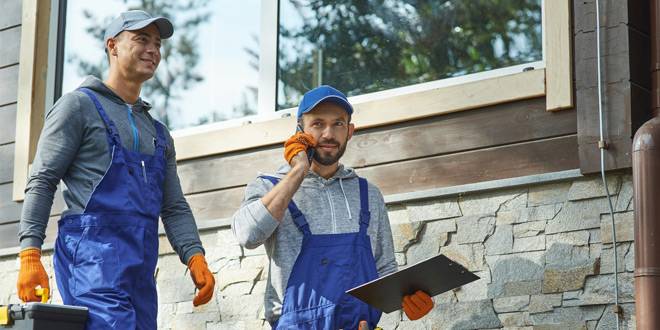 Navigating the heating and cooling landscape can be overwhelming. Excellent Air Heating & Cooling simplifies this process and ensures you enjoy a comfortable living environment year-round.
Here's why we stand out in the HVAC industry:
Expertise and Experience
Excellent Air Heating & Cooling is built on a solid foundation of over three decades of industry experience. Our father-son duo, Greg and Charlie, infuse each project with their rich expertise, creating a seamless blend of time-honored craftsmanship and cutting-edge technology.
ASL Trained Team
At Excellent Air Heating & Cooling, we believe in accessible and inclusive service. Our team is proficient in American Sign Language (ASL), which allows us to communicate effectively with our deaf and hard-of-hearing customers, ensuring they receive the same quality service as everyone else.
Comfort Club
As a member of our exclusive Comfort Club, you enjoy an array of benefits, including priority service, member-exclusive discounts, annual system check-ups, and much more. Our club is our way of showing our commitment to your comfort.
Comprehensive HVAC Systems Services
We offer a full suite of heating and cooling services beyond thermostat installation. From routine maintenance to system upgrades and emergency thermostat repair. We're a one-stop shop for all your HVAC needs, meaning you can rely on us for quick and efficient solutions.
Flexible Financing
We understand that sometimes HVAC needs arise unexpectedly. To help you manage these costs without stress, we offer flexible financing options through the most reliable partners. We're here to ensure you secure the best HVAC solutions without breaking your budget.
We're proud to serve the Rochester area and beyond, including Brighton, Chili, East Rochester, Gates, Greece, Henrietta, Irondequoit, Penfield, Perinton, Pittsford, Rochester, Rush, Webster, and other neighboring communities.
Take the Leap Today!
Ready for uninterrupted comfort? Let Excellent Air Heating & Cooling take the reins. Experience world-class service, unparalleled expertise, and a team that genuinely cares. Don't wait another day – your journey towards a better, cozier home starts here.
Connect with us today, and let's make your home the comfortable sanctuary you've always dreamed of. Your future self will thank you!