Air handler services are pivotal in the HVAC realm, ensuring homes stay comfortable and efficient. Uncovering the benefits of these essential services can transform your living space. Dive in to explore the top advantages of professional air handler services for a cozy home environment.
Why Expert Air Handler Services Are a Game-Changer
Your home's comfort is directly linked to the efficiency and performance of your heating and air conditioning system, and at the heart of it is the air handler. At Excellent Air Heating and Cooling, as industry veterans, we've seen firsthand the transformative impact of professional air handler services.
Here's why investing in expert services is a decision you won't regret:
Peak Performance All Year Round
One of the most significant advantages of regular HVAC maintenance is the promise of peak performance throughout the year. No matter the season, be it the sweltering heat of summer or the biting cold of winter, a well-maintained system ensures that your home remains a consistent haven of comfort.
This consistent comfort is not just about maintaining the right temperature, but also about ensuring the right humidity levels. Moreover, there's an added bonus to this regular upkeep. An efficiently operating air handler doesn't just keep your home comfortable; it does so while consuming less energy. The result? Noticeably reduced utility bills, making regular maintenance an investment that pays for itself in the long run.
A Breath of Fresh Air
The quality of heated or cooled air in our homes is something we often take for granted. However, without regular servicing, the air can become a cocktail of contaminants, allergens, and pollutants. These not only affect comfort but can also have significant health implications, especially for those with allergies or respiratory conditions.
Regular servicing acts as a preventive measure, ensuring the air you breathe is as pure as nature intended. Additionally, there's the matter of unpleasant odors, often resulting from mold and bacterial growth in unmaintained systems. With regular care, these issues become a thing of the past, ensuring your home always smells as fresh as a daisy.
Longevity and Durability
Think of your HVAC system as you would of a car. Just as a vehicle requires regular check-ups to run smoothly, so does your heating and cooling system. This routine care not only ensures optimal performance, but also significantly extends the life of the equipment. It's a simple equation: the better the maintenance, the longer your system lasts.
Furthermore, regular check-ups mean potential issues are spotted and addressed early on, preventing minor problems from escalating into major breakdowns. This proactive approach not only ensures uninterrupted comfort, but also saves you from unexpected and often costly air handler repair services.
Peace of Mind
There's an intangible yet invaluable benefit to regular maintenance: peace of mind. Knowing that your system is in expert hands means one less thing to worry about. A malfunctioning air handler can pose serious risks, such as carbon monoxide leaks.
Our expert services go beyond mere maintenance; they ensure your system operates safely. Additionally, when you entrust us with your HVAC needs, you tap into decades of industry knowledge. We don't just maintain; we optimize, enhancing your system's performance with every service.
Tailored Solutions
Every home is as unique as its occupants, and so are its HVAC needs. We understand this, which is why we don't believe in a one-size-fits-all approach. Instead, our team takes the time to understand your specific requirements, offering solutions tailor-made for you.
The HVAC world is dynamic, with new advancements and technologies emerging regularly. Our commitment to you is staying abreast of these changes, ensuring that you always have access to the latest and most efficient solutions in the market.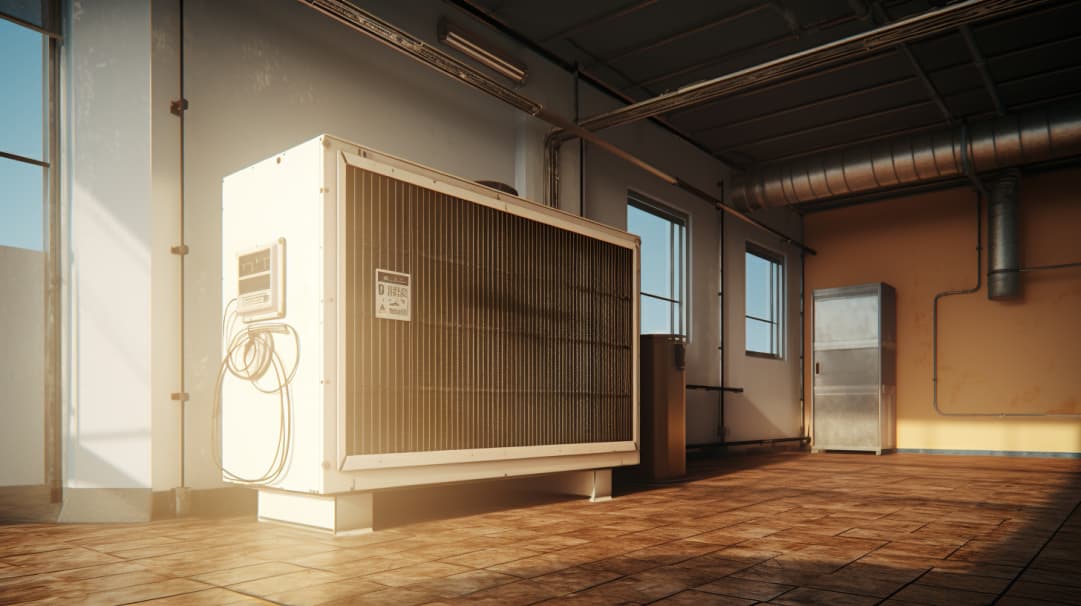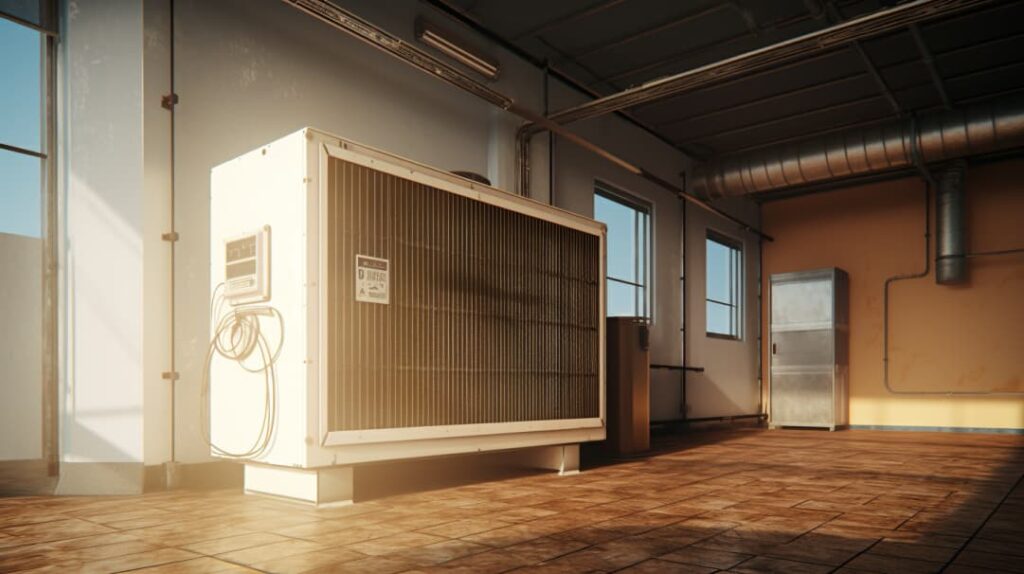 Our Air Handler Services
At the heart of every efficient AC system lies the air handler, a crucial component that ensures the seamless distribution of air throughout your home. Recognizing its importance, we at Excellent Air Heating and Cooling have honed our expertise to offer a comprehensive suite of air handler services tailored to meet the unique needs of every homeowner in Rochester, NY.
Comprehensive Maintenance
Routine maintenance is the key to the longevity and efficiency of your air handler. Our team conducts thorough inspections and cleanings, ensuring every component, from the blower motor to the evaporator coils, functions optimally. This not only guarantees consistent comfort but also translates to energy savings in the long run.
Expert Heating and Cooling Systems Repair
Despite regular maintenance, wear and tear can lead to occasional malfunctions. Our technicians are adept at diagnosing issues swiftly and accurately, ensuring timely repairs. Whether it's a faulty motor, a refrigerant leak, or electrical issues, we've got you covered.
Efficient Installations
Whether you're upgrading your system or installing a new one, our team ensures the process is seamless. We help you choose the right air handler for your needs, ensuring it's compatible with your HVAC system and sized appropriately for your home.
Customized Solutions
Understanding that every home and homeowner has unique needs, we offer the following:
Ductless AC & Heating Systems: Ideal for homes without ductwork or those looking to condition separate zones.

Heat Pumps: An energy-efficient solution that serves both heating and cooling needs.

Indoor Air Quality Enhancements: Integrating solutions like air purifiers and humidifiers to ensure the air you breathe is pristine.

Energy-Efficient Upgrades: Modern air handlers that operate with greater efficiency, reducing your carbon footprint and utility bills.
Emergency Air Conditioning Services
HVAC issues can arise unexpectedly, and we understand the discomfort they can cause. That's why we offer 24/7 emergency services, ensuring you're never left in the lurch.
ASL Trained Team
In our commitment to serve the entire community, we're proud to offer specialized services for our Deaf customers. Our ASL-trained team ensures effective communication, guaranteeing that our Deaf customers receive the same high-quality service.
Service Areas
At Excellent Air Heating & Cooling, we're proud to serve a wide expanse of the Rochester, NY, region, ensuring every home and business enjoy optimal comfort. Our dedicated service areas include:
Avon

Fairport

Geneseo

Henrietta

Livingston County

Livonia

Rochester

Victor

Webster

Pittsford
…and many other surrounding areas. No matter where you're located within these regions, you can count on us for prompt, professional, and top-notch HVAC services.
Elevate Your Comfort
Experience the difference of unparalleled HVAC expertise and dedication. With Excellent Air Heating & Cooling by your side, a world of consistent indoor comfort and efficiency is within reach. Whether you're seeking maintenance, repairs, or a complete system overhaul, we're here to guide you every step of the way.
Connect with us today and embark on a journey to the ultimate home environment. Your sanctuary of comfort awaits!