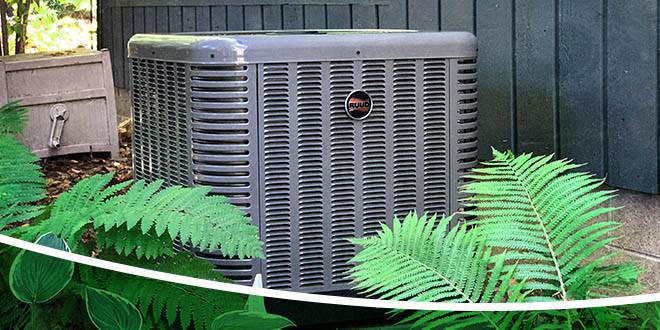 Are you tired of feeling too hot or too cold in your own home? Look no further than Excellent Air Heating & Cooling, your trusted HVAC specialists in Rochester, NY. With over three decades of combined experience, our HVAC company is dedicated to providing a complete range of comfort solutions for your home or business.
We pride ourselves on our expertise in heating/air conditioning and IAQ, as well as our affordable pricing. We also believe exceptional HVAC service is key to creating a positive client experience. That's why we take the time to listen to your needs, assess your situation, and provide customized solutions that meet your budget and comfort requirements.
Don't suffer through another season without the comfort you deserve. Call our heating and air conditioning company at Excellent Air Heating & Cooling today to get started!
Benefits of Having Our Heating and Air Conditioning Services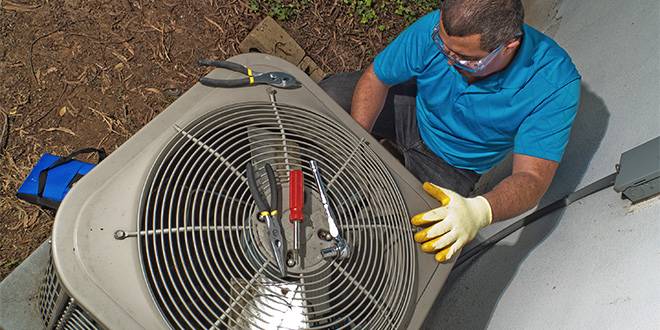 When it comes to heating/air conditioning services, having experienced HVAC contractors is crucial. At Excellent Air Heating & Cooling, we have years of experience in the industry and are committed to providing top-notch heating and air conditioning services to Rochester, NY residents. Here are just a few of the benefits you can expect when you choose us:
Comprehensive Comfort Solutions
With our wide array of comfort solutions, you can have peace of mind knowing that your heating and air conditioning needs are in good hands. Be it heat pumps, hot water tanks installed, gas furnaces, or even customized services specifically designed for members of the Deaf community! Our commitment to providing equal access to quality services led us to expand our offerings to include specialized solutions for our Deaf customers.
Expertise in HVAC and IAQ
With over 30 years of combined experience in the HVAC industry, our team at Excellent Air Heating & Cooling has become experts in handling all your HVAC and IAQ concerns. Our extensive knowledge and expertise in indoor air quality allow us to provide personalized solutions to improve the air quality in your home or business.
We strive to ensure that your heating and air conditioner systems are working efficiently, helping you save money on energy bills while keeping your indoor environment clean and comfortable year-round.
Affordable Pricing
At Excellent Air Heating & Cooling, we understand the importance of affordability. That's why we offer heating/air conditioning services that are competitively priced to fit your budget without compromising on quality. Everyone deserves a comfortable home or business, regardless of their financial situation.
Our transparent pricing policy ensures you receive a detailed breakdown of all costs before starting any work. We also have financing options from trusted brands, such as Synchrony Financing and Reliant Credit Union. Having flexible financing options allows our customers to receive the services they need without worrying about breaking the bank.
HVAC Services in Rochester, NY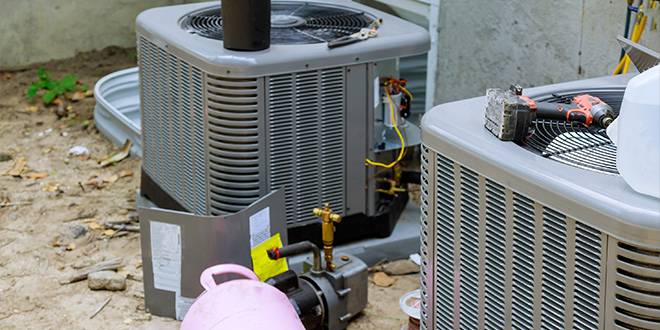 Looking for reliable heating/air conditioning services in Rochester, NY? Look no further than Excellent Air Heating & Cooling. Our HVAC contractor has extensive knowledge and experience in the industry, offering a full range of services for residential and commercial customers. Plus, with our fast and reliable HVAC repair services, you can rest assured that your comfort and safety are always our top priorities.
As temperatures rise, a reliable air conditioning system becomes essential for maintaining comfort in your home or business. Installing and repairing an air conditioning system can be a challenging task, but our HVAC contractors have the experience and knowledge to provide top-notch services.
With years of combined experience in the HVAC industry, we offer comprehensive installation services for various air conditioning units, including central air, air handlers, ductless mini-splits, and heat pumps. Our repair services are also reliable and effective, ensuring that your air conditioning system runs smoothly and efficiently all summer long. Trust us to keep you cool and comfortable when you need it most.
Proper heating systems installation and maintenance are essential for the longevity and efficiency of heating systems. Our Rochester HVAC contractors are well knowledgeable in providing top-notch heating installation and repair services.
Whether you need a new system installed or repairs on your existing one, we have the knowledge and expertise to get the job done right. Don't let a malfunctioning heating system leave you shivering this winter – trust our HVAC contractors for reliable and efficient heating solutions.
HVAC Maintenance Services
Regular maintenance of heating and air conditioning systems is crucial in ensuring that your equipment performs optimally and has a longer lifespan. Our HVAC contractors at Excellent Air Heating & Cooling offer comprehensive cooling services, including cleaning and inspecting various system components.
We also provide essential repair services that help prevent breakdowns and improve energy efficiency, lowering utility bills. Scheduling regular maintenance appointments with our trusted HVAC contractors is the best way to keep your system running smoothly and extend its lifespan. Let us help you maintain your HVAC system so that you can enjoy comfortable temperatures all year round!
Indoor Air Quality Support
Maintaining good indoor air quality is crucial for the health and well-being of everyone in your home or business. Our HVAC contractors are experts in providing effective filter replacement, and humidity control to ensure you breathe clean air.
Poor indoor air quality can lead to allergies, respiratory issues, and other health problems, so we recommend preventive maintenance and inspections of your HVAC systems to prevent such issues. Trust our experienced team to keep your environment safe and healthy.
Call Us Today! We Are Your Trusted Rochester HVAC Contractors!
Excellent Air Heating & Cooling is your go-to for all things HVAC in Rochester, NY. From air conditioning installation and repair to heating maintenance services and indoor air quality products/solutions, our HVAC contractors have covered you. Our comprehensive comfort solutions will ensure that your home or business is always comfortable, regardless of the season.
With our expertise in HVAC and IAQ, you can trust that we'll get the job done right the first time. And with affordable pricing, you won't have to break the bank to keep your space comfortable.
Don't wait any longer – call Excellent Air Heating & Cooling today to get started!