When the winter chill sets in, Excellent Air Heating and Cooling is your go-to source for dependable heating repair in Webster, NY. We stand out with our rapid response time, advanced troubleshooting techniques, and unwavering commitment to your satisfaction.
Here's a look into how we ensure your home's warmth and comfort all season long:
Precision-Driven Diagnostics
At Excellent Air Heating and Cooling, we begin each service call with a detailed diagnostic process. Our trained technicians use the latest diagnostic tools to uncover the precise cause of your heating issues.
We ensure a repair strategy that targets the actual problem rather than just the apparent symptoms.
Swift and Thorough Service
We know that a non-functional heater/air conditioner is more than a nuisance—it can affect your entire routine. That's why our service tech is dedicated to restoring your heat as swiftly as possible, with a focus on efficient, enduring repairs that minimize any inconvenience to you and your family.
Customized Heating Solutions
Understanding that every heating system and home is unique, we at Excellent Air Heating and Cooling tailor our furnace repair services to fit your specific needs.
Our experts will devise a personalized repair plan that aligns with your system's requirements, ensuring optimal heating performance. We also offer an HVAC installation and maintenance service agreement!
Expert HVAC Contractors Ready to Serve
Each member of our HVAC company is not only experienced, but continuously trained to keep pace with evolving HVAC techniques. Whether you need a new furnace installed, heat pump repair, air handler replacement, or even a water heater tune-up, we can do it all!
Honest and Upfront Pricing
With us, you'll receive a comprehensive estimate following our initial diagnostics, which will detail the costs of labor, parts, and any additional HVAC services required.
Our transparent financing options are designed to help manage the costs of your HVAC needs without compromising on quality service.
Superior Parts and Products
Our commitment to quality extends to every component and product we use and provide. Excellent Air Heating and Cooling sources only the best parts from trusted manufacturers, all backed by warranties.
We ensure that your heating/air conditioning repairs last and you get the most out of your investment.
Maintaining Home Efficiency
At Excellent Air Heating and Cooling, while we specialize in ensuring that your heating system is operating at peak performance, we recognize that your comfort at home is influenced by more than just temperature.
A well-maintained heating system, much like a properly functioning plumbing system, is crucial for the overall efficiency and comfort of your home.
Client-Focused Repair Experience
Your comfort and contentment are our ultimate goals. Throughout the repair process, we prioritize clear communication, providing updates and being open to any inquiries you might have.
By addressing issues early and efficiently, we strive to offer potential savings by averting more costly damages down the line.
By choosing Excellent Air Heating and Cooling for your heating repair in the Webster community, you're opting for a service that's synonymous with excellence, and dependability. Reach out to us today and feel the difference we can make.
Signs Your Heating System Needs Repair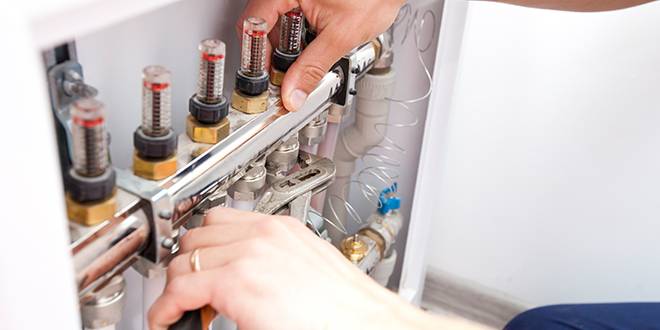 Even the most reliable heating systems can show signs of wear and tear. Stay vigilant and watch for these indicators that suggest it's time for a professional inspection:
Erratic Heating or Blasts of Cold Air
When you notice uneven heating or unexpected cold air, it could signal problems ranging from duct blockages to furnace malfunctions. It's a sign that shouldn't be ignored and warrants a professional assessment.
Strange Noises from HVAC System
Unusual sounds like rattling or clanking could indicate loose parts or internal debris. These noises suggest it's time for a comprehensive check to avoid more serious damage.
Increased Heating Costs
A sudden spike in your energy bill can often be traced back to an inefficient heating system that's working overtime. It's a clear hint that your old or even new system may need servicing to restore its efficiency.
Short Cycling
If your heater is turning on and off more frequently than usual, it might be due to an incorrect thermostat setting or an oversized system for your home. This requires expert evaluation to prevent further issues.
Deteriorating Air Quality
If you're experiencing more dust, allergens, or unpleasant odors at home, it might be time to check your heating system's filters or ductwork. Poor indoor air quality is not only uncomfortable but can also pose health risks.
Early detection of these symptoms can prevent a minor issue from becoming a major problem. Should you encounter any of these signs, don't hesitate to contact Excellent Air Heating and Cooling for an expert heating or central air conditioning repair service.
Frequently Asked Questions (FAQs)
Inquisitive homeowners often have questions about heating repairs. Here are answers to some common queries:
What could be causing my heater to fail?
There are various reasons a heater might stop working, from simple filter blockages to complex mechanical failures. Our technicians at Excellent Air Heating and Cooling can diagnose the issue accurately and advise you on the best course of action.
How does Excellent Air Heating and Cooling approach heater repairs?
Our approach is comprehensive and meticulous, involving a full diagnostic to find the source of the trouble, followed by precise repairs using top-quality parts, and we ensure your heater is restored to optimal functionality.
What is the expected timeframe for a heater repair?
The repair time can vary depending on the specific issue at hand. Most standard repairs are completed on the same day, but we'll always provide an estimated timeframe upfront.
Call Excellent Air Heating and Cooling to Get Started!
Don't let heater troubles leave you in the cold. Trust in Excellent Air Heating and Cooling's expertise for prompt, reliable heating repair services in Webster, NY.
Embrace consistent warmth, cost-effective energy bills, and pristine air quality at home. Contact us now and step into a warmer tomorrow.