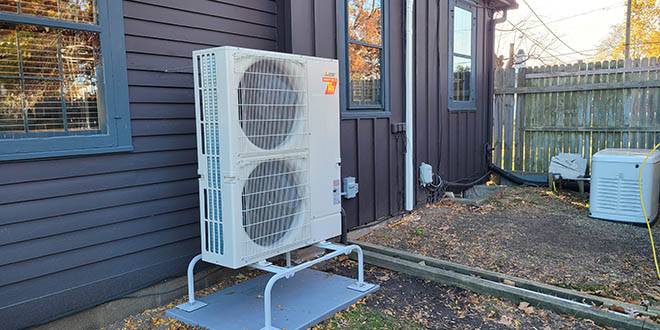 When your heat pump goes haywire, quick solutions and reliable fixes are what you're after. That's precisely what Excellent Air Heating and Cooling delivers in Fairport, NY. Just like the annual Fairport Canal Days festival is a local treasure, we are your local experts for durable heat pump repair services.
Heat Pump Repair Near Me
Rapid Response Team
As soon as you notice your heat pump system circulating cold air during winter or failing to cool in summer, our immediate response team will be at your doorstep. Given the Fairport lifestyle that cherishes comfort and quality, we make it our mission to reinstate both in your home promptly.
Expert Technicians
Our certified professionals don't just fix issues; they excel in understanding the nuances of each problem. Whether it's the defrost cycle malfunctioning or a noisy compressor disturbing your peaceful Fairport home, our team knows just what to do.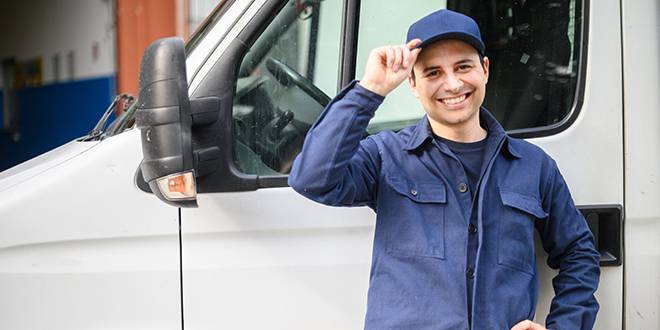 Advanced Diagnostic Tools
Our cutting-edge equipment ensures that we quickly identify the real issue with your heat pump. Be it a failing capacitor or a refrigerant problem, our technology leaves no room for error. We know you'd rather be enjoying a day at the Fairport Historical Museum than dealing with heat pump issues.
Quality Parts and Repairs
Your Fairport home deserves the best, and that's what we provide—high-quality OEM parts to ensure that your heat pump or air conditioning system is as good as new, ensuring you can get back to enjoying the unique culture and climate of Fairport without any worries.
Transparent and Fair Pricing
No one likes surprises when it comes to repair costs. That's why our estimates are as transparent as Fairport's scenic Erie Canal. What you see is what you get; there are no hidden costs.
Customer Satisfaction Guaranteed
We leave your home only when you're fully satisfied. Much like the local restaurants in Fairport and Rochester, NY, where service is key, we aim for nothing less than your complete satisfaction.
Other Heat Pump Services We Offer
At Excellent Air Heating and Cooling, we are a one-stop shop for all your air conditioner and heat pump needs in Fairport. From air filter replacement to complete system overhauls, we offer a heat pump service that caters to every facet of your home comfort system.
Heat Pump Maintenance
We aim to ensure that heat pumps work efficiently through every Fairport season with our comprehensive maintenance packages. We'll fine-tune your system to the nines so you can focus on what Fairport is best known for—community and comfort.
Heat Pump Installation or Replacement
If you're looking to upgrade, our team will guide you through every step. We make sure you're equipped with a system that not only satisfies your heating and cooling needs but also aligns with Fairport's energy-conscious ethos.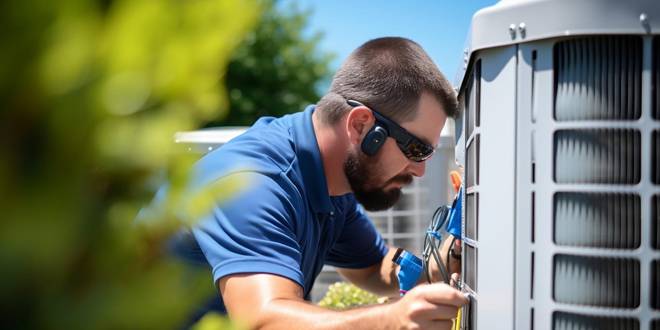 Frequently Asked Questions (FAQs)
Why did my heat pump stop working?
Heat pumps are complex systems with multiple components, and a failure in any of these can result in the unit not working as it should. One common issue could be faulty capacitors that inhibit the startup of the indoor or outdoor unit.
Another possible reason is refrigerant leaks, which not only degrade performance, but can also be harmful to the environment. Bad wiring, perhaps due to weather damage or rodent activity, is another frequent culprit. Electrical problems, sensor malfunctions, and even software glitches in modern heat pumps could also be the source of your problems.
While some issues can be resolved with basic troubleshooting, many problems are best diagnosed by professionals who can provide expert solutions.
What are the signs that I need heat pump repairs?
Several indicators may suggest that your heat pump requires professional attention. The most noticeable sign is inconsistent temperatures: if your system is failing to maintain a steady indoor climate or is taking longer to heat or cool your space, that's a red flag.
Another warning sign is odd noises coming from the unit. Whether it's banging, humming, or rattling, unusual sounds often indicate internal problems that require prompt attention. Inefficient operation that results in unusually high energy bills is another indicator that something is amiss.
Should I repair or replace my heat pump?
Deciding whether to repair or replace your heat pump can be a complex decision. The age of your unit is a crucial factor; generally, if your heat pump is more than ten years old, it might be more cost-effective to replace it, especially if it requires frequent repairs.
The repair cost is another consideration. If the cost of fixing the unit is more than half the cost of a new system, replacement may be the smarter financial move. Energy efficiency is another aspect to consider; newer models are typically more energy-efficient and could result in significant savings in the long run.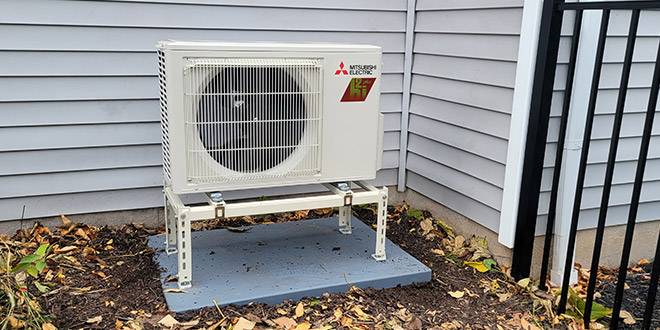 Our team will do a wonderful job to help you make an informed decision that aligns with both your comfort needs and your budget.
Take the Next Step with Excellent Air Heating and Cooling
Are you eager to regain your home's comfort level? Excellent Air Heating and Cooling in Fairport is your go-to solution for all things related to heat pumps. From expert diagnostics to swift repairs, you can count on us. Book your consultation today, and feel the superior service that sets us apart. Your ideal indoor climate is just a phone call away.