Feeling the heat because your thermostat on AC is not working? It's a common yet frustrating issue that can disrupt your comfort and daily routine. But don't sweat it; we have expert solutions to cool your worries and get your system back on track.
What Could Be Wrong?
Several issues might be the culprit behind a faulty thermostat. Sometimes, it's as simple as a battery replacement, while other times, it could be a more complex issue involving wiring or the air conditioner or heating system itself. Our technicians are armed with the latest tools and training to identify the root cause of your problem.
Check the Basics First
Before diving into more complicated issues, let's start with the basics. The power supply is often overlooked; make sure your thermostat is properly powered, either by batteries, a direct electrical connection, or a blown fuse. Additionally, take a moment to check if there's a tripped circuit breaker, cutting off power to your thermostat. You'd be surprised how often this resolves the issue. Our Comfort Club members enjoy priority service call scheduling, ensuring that such simple hiccups can be resolved as soon as possible.
Is It a Wiring Issue?
Faulty or loose wiring can wreak havoc on your thermostat and, by extension, your HVAC system. If you've recently had renovations or electrical work done, there's a possibility that the thermostat's wiring has been compromised. For safety and efficiency, we highly recommend calling our professional technicians to handle any wiring problems or electrical components.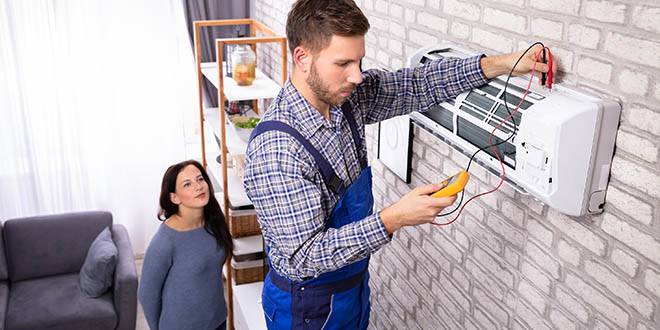 Compatibility Is Key
Newer doesn't always mean better—especially if it's not compatible. If you've recently upgraded your thermostat, make sure it is fully compatible with your AC system. Incorrectly matched systems often result in thermostat problems. Our team can help you find compatible smart thermostats that not only meet your needs but are also environmentally friendly, aligning with our green technology initiatives.
Software Updates and Resets
Yes, even thermostats need software updates these days. If your thermostat is a smart one, keep an eye on the thermostat's display for notifications about software updates or error codes that may require your attention. Sometimes, simply resetting the device can solve a lot of issues. Our ASL-trained team is adept at guiding you through these tech-savvy steps, ensuring accessible services for all.
When to Seek Professional Help
After you've adjusted the temperature setting and have tried all the basic troubleshooting steps, and your thermostat on AC still isn't working, that's your cue to call in the experts. Our team at Excellent Air Heating & Cooling provides 24/7 customer support.
Whether you're in Avon, Henrietta, or many other service areas around Rochester, we're just a call away. And for our Deaf customers, our ASL-fluent technician can offer specialized support.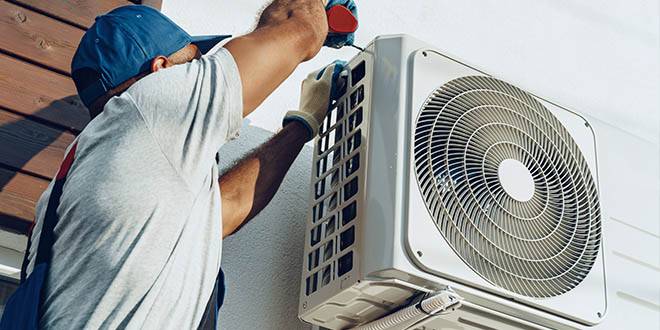 We Can Fix Your Thermostat!
When it comes to a malfunctioning thermostat, you're not just dealing with a minor inconvenience; you're facing a barrier to maintaining the correct temperature and quality of your home environment. That's why we specialize in a range of services tailored to resolve any thermostat issue you may have.
AC Repair Services
If your air conditioning system isn't responding to your thermostat's commands, it may not necessarily be a cooling system issue. Sometimes, the culprit is the thermostat itself. Our expert technicians can diagnose the problem and repair your thermostat, ensuring seamless communication between your AC unit and the control system.
AC Installation
Ready for an upgrade? Modern thermostats offer a variety of features, such as smart home integration, energy-saving modes, and even voice control. We can guide you through the options to find a thermostat that meets your needs and then install it to work perfectly with your current HVAC systems.
AC Maintenance
Regular maintenance of your thermostat can prevent a host of issues from occurring in the first place. We offer thorough inspection cleanings and periodically change your air filters as part of our maintenance services to ensure your thermostat functions flawlessly all year round.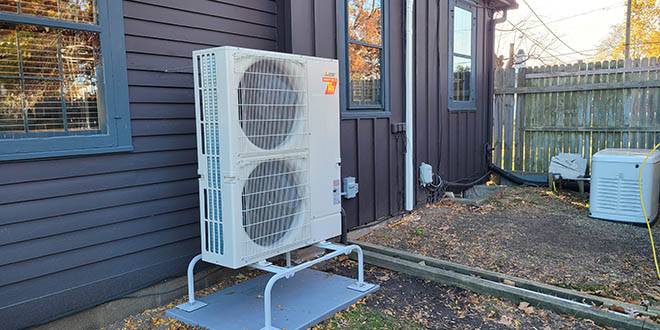 24/7 Customer Support
Thermostat glitches can happen at the most inconvenient times, disrupting your comfort and peace of mind. That's why we provide 24/7 customer support to tackle your thermostat issues anytime they arise. You're never alone when you encounter problems; we're always just a call away.
Expert Technicians with State-of-the-Art Tools
Our technicians aren't just experienced; they're experts in the field, armed with state-of-the-art tools for accurate diagnostics and repair. You can trust us to resolve your thermostat issues quickly and effectively, guaranteeing you the perfect indoor climate you deserve.
Tailored Solutions
We understand that each home and situation is unique. That's why we offer customized services to meet your specific needs. Whether you require a simple repair or a sophisticated smart thermostat setup, we've got you covered.
So, if you find yourself staring at a thermostat that's dropping the ball on controlling your AC, rest easy. We have the expertise, tools, and commitment to get your thermostat—and your comfort—back where it belongs.
Take Control of Your Comfort Today
Ready for a seamless, stress-free solution to your thermostat woes? Excellent Air Heating and Cooling is committed to restoring your indoor oasis quickly and effectively. With our 24/7 support and expert technicians, your comfort is our top priority.
Contact us now and experience the peace of mind that comes with reliable, professional thermostat services. Your ideal indoor climate is just a call away.