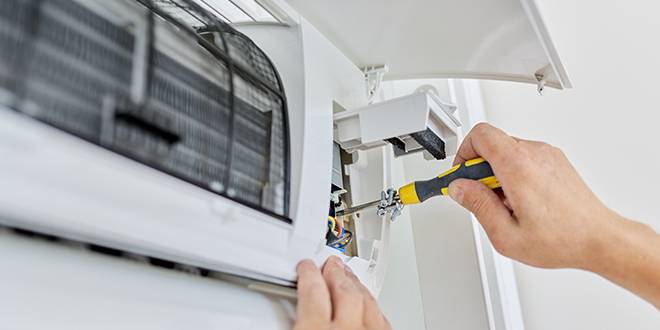 The summer season can be brutal, especially when the air conditioning unit is not working efficiently. If you are in Rochester, NY, and looking for a professional and reliable air conditioning company, look no further than Excellent Air Heating & Cooling. Our HVAC contractors provide a comprehensive range of air conditioning repair services in Rochester, NY, that cater to all your needs.
We understand how important it is to have a functional air conditioner during summer, which is why we offer prompt and efficient services to our residential and commercial clients. In this blog, we will answer some frequently asked questions related to air conditioning repair and guide you on what to do when your AC unit is not blowing cold air. So, don't let the heat get to you when our HVAC contractors at Excellent Air Heating & Cooling are just a call away!
Comprehensive Range of AC Services in Rochester NY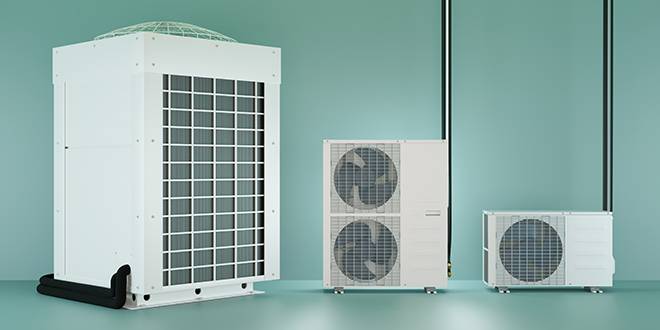 Our air conditioning services in Rochester, NY offer a comprehensive range of repairs that caters to all your needs. Our HVAC contractors is equipped to address any AC-related issues, from small repairs to full system replacements. We also offer preventative maintenance services that can help avoid costly repairs and ensure that your AC runs efficiently.
Our HVAC contractors are trained and experienced working with all types and brands of HVAC systems. We provide transparent pricing and upfront quotes for all of our services so that you won't have any surprises on your bill. Additionally, we provide emergency repair services to make sure you never have to suffer through a hot summer night without cool air again. You can rely on us for affordable, reliable, and professional AC services in Rochester NY.
Central Air Conditioner Repair Services FAQs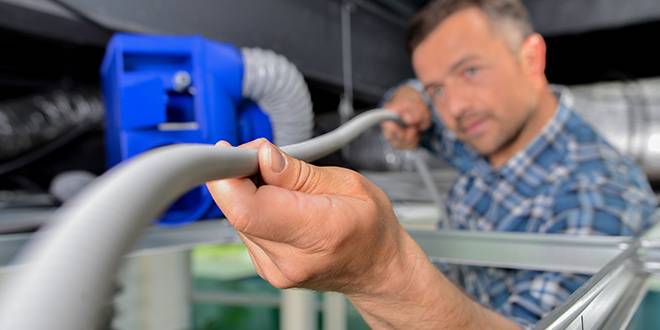 Air conditioning is an essential part of modern-day living, especially during the hot summer months. However, like any other mechanical device, air conditioners can break down or develop problems, leading to discomfort and frustration. So, considering how complex our heating air conditioning systems are, it's no surprise that many people have questions about AC repair. Here are some frequently asked questions that our HVAC contractors often receive from our clients.
What to do when your AC unit is not blowing cold air?
If your heating air conditioning unit is not blowing cold air, there are several potential reasons for this issue. One common cause may be dirty air filters, which can block airflow and decrease the efficiency of your system. One of the first steps to take in this situation is to check and replace any dirty air filters. However, if this doesn't solve the problem, it's best to call a professional HVAC contractor to diagnose and repair any issues that may be causing the lack of cool air.
Other possible causes include low refrigerant levels or a malfunctioning compressor. Regular maintenance and cleaning can help prevent these problems from occurring in the first place, saving you time and money on costly repairs down the line. It's important to address AC problems quickly in order to avoid further damage to your HVAC system and more expensive repairs.
Is it worth having repair services from an HVAC contractor ?
When it comes to repairing an AC unit, the decision whether to repair or replace it depends on several factors. One of the main considerations is the age and condition of the unit, as well as the cost of repairs. If the unit is relatively new and the cost of repairs is low, it may be worth repairing rather than replacing.
However, if the unit is old and requires frequent repairs, it may be more cost-effective to replace it with a newer, more efficient model. A professional HVAC technician can provide accurate home energy assessments of whether a repair or replacement is the best option for your AC unit based on its specific condition and other variables. Ultimately, choosing between repair and replacement can have a significant impact on your home's energy efficiency and comfort level.
How much does it cost to have an HVAC service?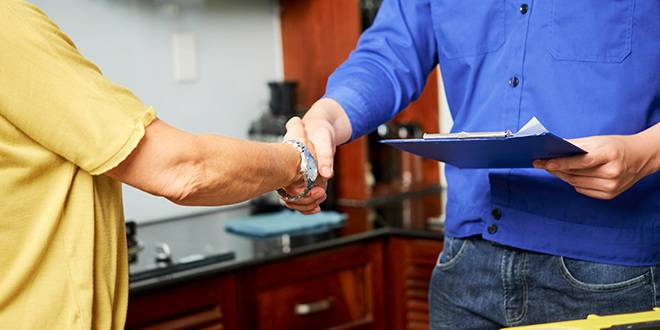 There are no quick answer to this question as the cost of servicing an AC unit can vary greatly depending on factors such as the type of great service needed, the age and condition of the unit, and the location. Minor repairs such as replacing a filter or cleaning coils generally range from $75 to $200. More extensive repairs, such as fixing refrigerant leaks or replacing a compressor, can cost upwards of $1,000.
That's why preventive maintenance is important to prevent costly repairs and extend the lifespan of your AC unit. It's recommended that you schedule routine maintenance from a trusted HVAC company at least once a year.
To ensure you receive an accurate quote for any HVAC services needed, it's important to seek out a licensed and certified technicians who can assess your specific needs and provide an estimate accordingly. Be it a new hot water tank installed, heat pumps, air handlers, or new furnace, we can do it all.
With reliable residential HVAC services in Rochester, you can rest assured that your heating air conditioning and indoor air quality products needs will be taken care of by knowledgeable professionals.
Why is my outside AC unit running but no air blowing inside?
If you notice that your outside AC unit is running but no air is blowing inside, there could be a number of issues at play. One common cause is a clogged air filter, which can restrict airflow and prevent cool air from circulating throughout your home. It's important to check the air filter and replace it if necessary, as it is your primary indoor air quality support.
If the air filter isn't the problem, the issue may lie with the blower motor or other components of your HVAC system. In this case, it's best to call a professional air conditioning system technician to diagnose and repair the issue. Attempting a DIY HVAC repair can be dangerous and may cause further damage to your system.
With our HVAC contractors' affordable and reliable AC and heating systems services in Rochester, you can trust that our HVAC contractors will get to the root of the problem and provide effective solutions.
Call Our HVAC Contractors at Excellent Air Heating & Cooling to Get Started!
At Excellent Air Heating & Cooling, we offer a comprehensive range of heating air conditioning repair services in Rochester. From cooling systems installation to regular maintenance service and emergency heating systems repairs, we have got you covered. We understand the importance of having a comfortable indoor environment during hot summers, and we are committed to providing affordable and reliable solutions to our clients.
If you are facing any issues with your AC unit, be it not blowing cold air or any other problem, call our Rochester HVAC contractors today! Our experienced HVAC company will diagnose the problem quickly and provide you with the best possible solution. Don't wait until it's too late – contact us now!