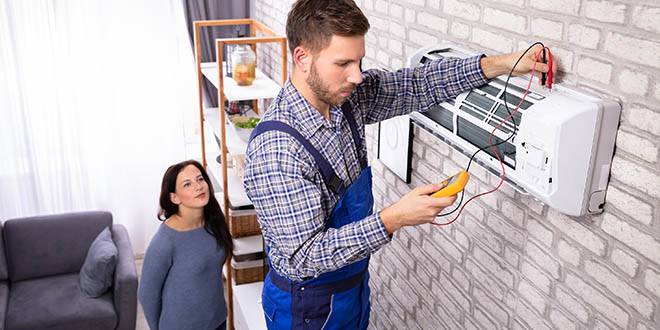 At Excellent Air Heating and Cooling, we know that the shifting seasons in Rochester, NY, can put your air conditioning system to the test. From the humid highs during Park Ave Fest to the milder temperatures that sweep in along the Genesee River, your cooling system has a vital role to play in keeping you comfortable throughout the year.
Expert A/C Home Maintenance Services
Comprehensive A/C Assessments
Our skilled technicians perform thorough evaluations of your air conditioning unit, focusing on crucial aspects from condenser unit and evaporator coil replacement to air filter change and coolant level checks. We aim to reduce the risk of untimely breakdowns so you can enjoy a comfortable indoor environment no matter the season.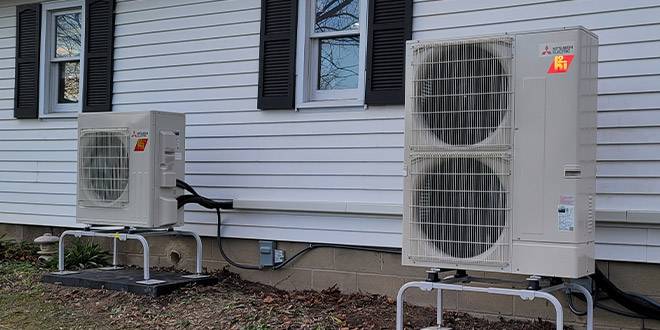 Rochester-Specific Maintenance Plans
Every home in Rochester is unique, and so are its cooling needs. Whether your home is an old Colonial near Highland Park or a modern loft downtown, our maintenance services are tailored to meet your specific requirements.
Energy Efficiency Upgrades
Rochesterians are known for their sustainability efforts, from the Flower City Pickers to local community gardens. We share this commitment by offering energy-efficient upgrades that not only save you money but also contribute to a greener community.
Premium Air Quality
We take indoor air quality seriously. Our air conditioner maintenance services include thorough air quality assessments, replacing air filters, and comprehensive system cleanings, making sure you breathe easier in your home.
Quick and Reliable Services
When air conditioner emergencies arise, count on us for reliable solutions. We're here for you with prompt and efficient services when you need us most.
By opting for air conditioner system services from Excellent Air Heating and Cooling, you're not just ensuring comfortable and cool air; you're also embracing a lifestyle that respects both individual comfort and community well-being. Keep your cool in every Rochester season—schedule your maintenance appointment today.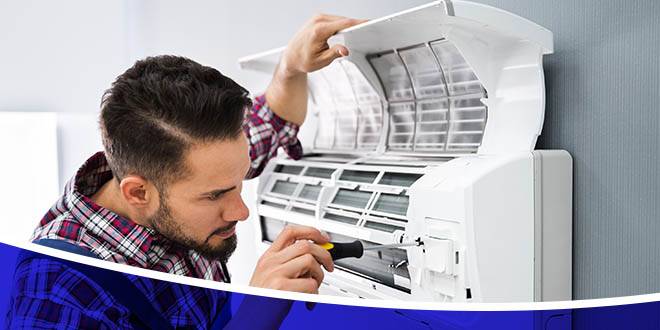 Other Air Conditioning and Heating Services: Comprehensive Care for Every Season
At Excellent Air Heating and Cooling, we pride ourselves on being more than just an air conditioning maintenance provider. Our services span a full spectrum, covering every heating and cooling need you might have.
A/C and Heating System Repairs
Issues with air conditioners or heating systems can arise unexpectedly. Our skilled technicians are trained to diagnose and fix any problems promptly so you can get back to enjoying your home's comfort.
Custom Installations
When your current HVAC system needs an upgrade or if you've moved into a new home, we offer customized installation services to meet your specific needs. Our team ensures that your new system is perfectly tailored to provide optimal comfort.
Smart Home Integrations
For those interested in modern solutions, we offer smart home integrations. Control your HVAC systems remotely for added convenience, ensuring your home is comfortable before you even step through the door.
So, whether you're seeking repairs, new installations, or more advanced solutions for your home, Excellent Air Heating and Cooling has got you covered. Schedule an appointment today for comprehensive services that will elevate your home's comfort across every season.
FAQs: Your Questions About AC Home Maintenance Answered
How often should an AC system be serviced?
Your central air conditioner (indoor and outdoor unit) should be serviced at least once a year, ideally before the peak cooling season begins. Regular maintenance is crucial for optimal performance and longevity.
What is checked during AC maintenance?
During an AC maintenance visit, our certified technicians conduct a comprehensive inspection. This includes checking the refrigerant levels, inspecting the thermostat, cleaning or replacing filters, and examining the electrical components. A thorough inspection ensures that your AC performs at its best.
What happens if I don't clean my AC?
If you don't clean your AC, you risk reduced efficiency and increased wear and tear. This can result in higher utility bills, more frequent breakdowns, and, ultimately, a shorter lifespan for your AC unit.
For more information or to schedule your next service, feel free to reach out to Excellent Air Heating and Cooling.
Take the Next Step for Unbeatable Comfort
Ready to invest in a cooler, more efficient home? Excellent Air Heating and Cooling is the partner you've been searching for. Our top-notch A/C home maintenance services guarantee year-round comfort and peace of mind.
Act now and secure the best for your home and family. Schedule your maintenance appointment today and elevate your indoor living experience. Your comfort awaits; make it a priority today!